Pictures of family and friends
---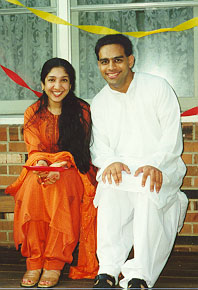 My good friend, Kalpna, & I at Samra's Birthday party last April.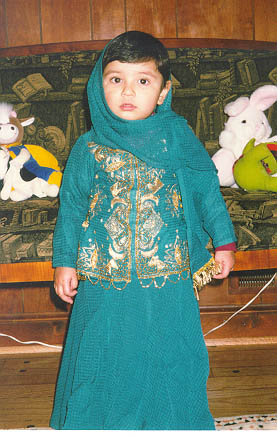 Samra in a turquoise gharara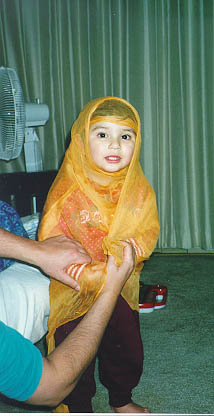 Samra learns how to dress for prayers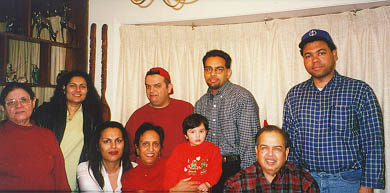 The family photo
Top, left to right:Umroa Jaan (the nanny in the red shirt),
Erum bhobbi (lime green shirt), A.J. (my brother in the red shirt),
me on his right, Malik bheye, a close family friend (blue plaid shirt),
Bottom, left to right: Mona (my sister), my mom, Samra, and Dad.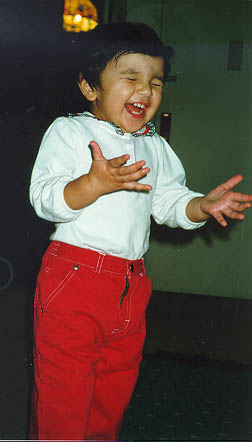 Simply adorable! My precious angel.