More pictures of my precious little angel
---
I could have never anticipated the positive impact Samra has had upon our (my family and I) lives. Watching her walk, talk, and grow brings such joy. Already she's two half now. It seems like yesterday when bheye jaan (my brother) and bhobbi (my sister-in-law) brought her home from the hospital. Here are some more recent pictures within the last year.


Here are two pictures of her Pakistani dress called a gurarah. Majenta is definately the color that expresses her festive mood.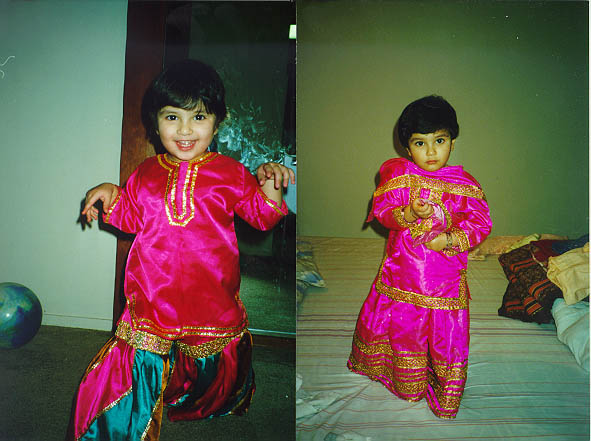 Although she likes to dress up in traditional Pakistani clothing, she equally enjoys being casual.
Now she's ready to shoot hoops with guys and show them she can kick their buts.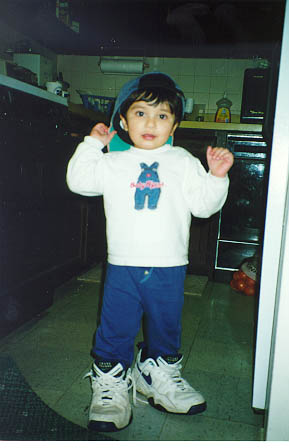 She's definately a daddy's girl. She has these antennas in which she identifies each person she meets. She's immediately drawn to nurturing men and strong women. Here a picture of her with daddy, nanny, and mommy in New York.